Goodbye, Zappos
Reasons to love Zappos:
1. Great selection.
2. 110% price matching.
3. Free overnight shipping.
Oh, wait, those last two? GONE.
Zappos, long known for their terrific customer service and sweet deals, is no longer offering price matching and free overnight shipping. And while their selection is great, their prices are, well, pricey.
So where's a girl to go for shoes, especially if she's on a budget and needs them RIGHT NOW (or tomorrow at the latest)?
Heels.com
.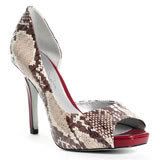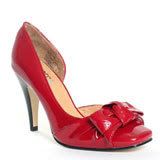 Heels.com has a terrific selection, including some brands and styles that Zappos isn't carrying. And while they have a smaller stock than Zappos, the options are still plentiful. Heels.com also offers a
115% price protection plan
, which gives you ample opportunity to score a deal:
Here at Heels.com we like to pride ourselves on providing each customer with a quality shopping experience. To show our appreciation to each individual patron, we offer a 115% Price Protection Program for each order. All of our customers have a 14-day period to browse our competitor's prices. If you find any other site offering a better price for the same exact item you have purchased then you may submit a Price Protection inquiry to our company using your Heels.com account.
AND they offer free overnight shipping. For all your shoe-related emergencies.
I really like Heels.com; their customer service is terrific, and the shoes really DO arrive the very next day. And the site is fun to browse, with categories like "party girl" and "fancy girl." Honestly, who DOESN'T want to be a fancy girl at least some of the time?